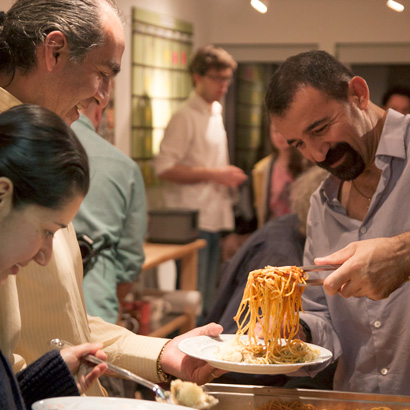 Photo: Joel Krahn
Shelter and Protect Asylum Seekers and Refugees Today
Rosa is one of those people you might have heard about on the news.  She's running for her life because she dared to confront the government in her country.  Now she's in Canada seeking refugee protection.
Rosa remains at risk – even in Canada – if she doesn't quickly get the support she needs.
Shelter and protect Rosa today.
Helping Rosa means ensuring her basic needs like housing are met.  It also means you increase her chances of getting refugee protection.  (If you've ever witnessed it, you'll know the power in the moment when someone who needs refugee protection gets it….)
Meeting Rosa on the street, you'll never know her life is at risk.  She seems confident and articulate.  Yet listen carefully, and you'll learn she doesn't have a place to sleep tonight.  She's frightened, uncertain.  Alone.  Her small, grey suitcase is all she has.  She knows Canada will listen to her story, but she doesn't know who to tell.
Donate today to give Rosa a place to live, a community of support, and information that leads to safety.
Yes, I want to shelter and protect Rosa and others like her.
 Other Giving Options
By Cheque
payable to
Kinbrace Community Society
21732-1424 Commercial Drive
Vancouver, BC V5L 5G3
---
Questions or comments regarding your donation?
Contact loren@kinbrace.ca