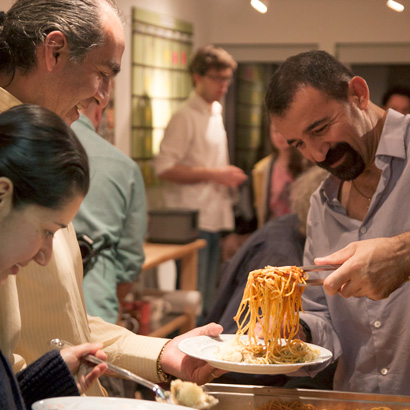 Photo: Joel Krahn
Welcome Asylum Seekers and Refugees Today
You see the desperation of asylum seeker and refugees, and you want to help.  But how and where?
When you help asylum seekers (also known as refugee claimants) through Kinbrace, you create a world of welcome, a community of belonging, and a life of opportunity for women, men, children, and families.
Your impact is responsive, personal, and long-lasting.
Your support provides:
30-40 newly arrived refugee claimants (children and adults) with transitional, supportive housing in a safe community
300+ refugee claimants with experiential learning through READY Tours in Metro Vancouver
1000's of refugee claimants across Canada with increased access to refugee protection through the Ready For My Refugee Hearing resource
Since 1998, people like you have extended hands and hearts of welcome to asylum seekers through Kinbrace, providing a safe apartment, warm bed, wrap around support, companionship, and increased access to refugee protection.
Donate Online Now (ONE TIME AND RECURRING)
Your gift protects asylum seekers and creates home for refugees.
Other giving options
By Cheque
payable to
Kinbrace Community Society
21732-1424 Commercial Drive
Vancouver, BC V5L 5G3
---
Questions or comments regarding your donation?
Contact loren@kinbrace.ca