Becoming Neighbours Workshops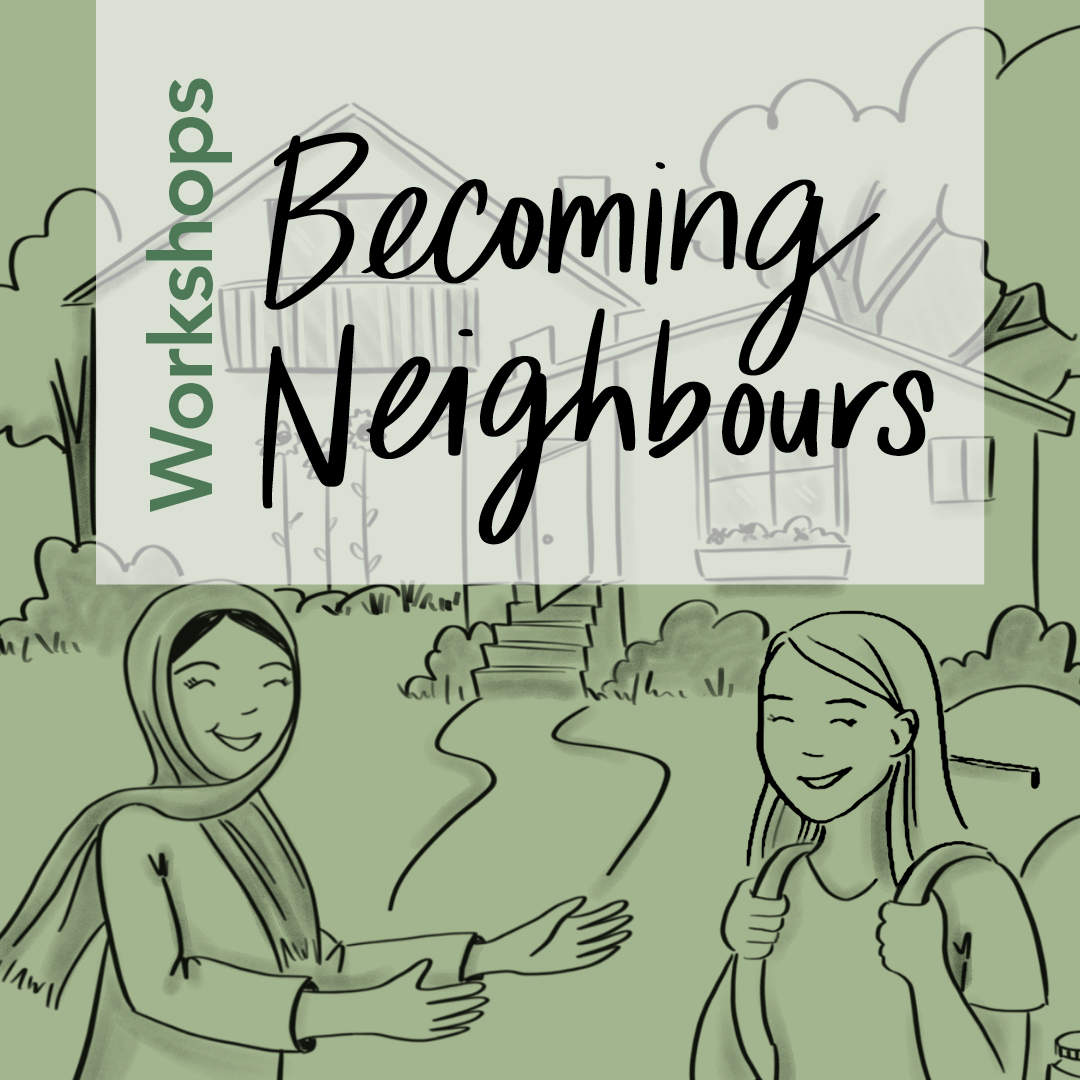 Becoming Neighbours Workshops explore time-tested values that lead to belonging and safety in a world increasingly marked by forced displacement.
Upcoming workshop!

If you are
interested in or actively welcoming refugee claimants
a person who has lived the refugee journey, reflecting on your welcome story
part of a refugee sponsorship group or refugee welcoming community
curious to dive deeper into conversation about what creates a world of welcome
then join the Becoming Neighbours Workshops.
Explore what motivates your welcome of people who are forcibly displaced.
Articulate what guides your actions and decisions to walk alongside those seeking refuge.
Discuss what sustains your welcoming vision amid the chaos of displacement.
Participate (in-person or virtually) in the free, interactive Becoming Neighbours Workshops to strengthen and share your capacities for creating a world of welcome amid forced displacement.
Workshop reports to-date:
Future workshops:

These five core values have guided the Kinbrace community for 25 years. We don't assume they are the only values that create safety and belonging with and for people forcibly displaced. Nor is this a quest to promote Kinbrace's values. We're just curious to engage a bigger conversation on a values-based approach to creating a world of welcome. Do these values resonate with your experience? Do you have others to add?
Questions? contact [email protected]
---
Becoming Neighbours Workshops are in partnership with Worn Words Media and co-sponsored by Vancity, Vancouver Foundation, UBC Office of Community Engagement, and UBC Centre for Migration Studies.