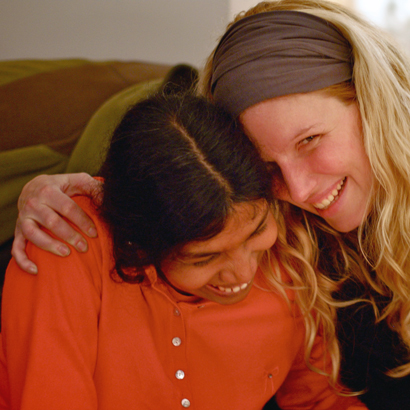 Photo: Mark Janousek
The Kinbrace community welcomes refugee claimants with housing, education, and support.
In Canada's three main urban centres Toronto, Montreal, and Vancouver, refugee claimants experience much greater difficulty accessing permanent housing than immigrants. Immigrants and refugees are not visibly homeless, but are over-represented in the hidden homeless population.
Murdie, R. and J. Logan (2011). Precarious Housing & Hidden Homelessness Among Refugees, Asylum Seekers, and Immigrants: Bibliography and Review of Canadian Literature from 2005 to 2010.